The following is a guest post by Robert van Tongeren from Restart Your Style; a style blog aimed at style newbies. Join the launch list for his upcoming e-book The Beginner's Guide to Dressing Better and get free sample chapters sent to your inbox.
"Anyone that has never made a mistake, has never tried anything new" – Einstein
Is your fear of making mistakes preventing you from developing your style?
You want to look more put-together, but you're consumed with the thought that you might get something wrong.
And that's totally normal.
You want to avoid wasting your money on junk. You want to avoid wearing something unflattering. And you want to avoid making a big fool of yourself.
So you're reading and reading through endless blog posts, trying to cram as much information into your brain as possible. But you never feel like you've learned enough.
And you never take action.
Your fear is like a huge ball and chain, preventing you from moving forward. Your fear of getting something wrong is preventing you from getting it all right.
And that has to stop.
Because the only way you'll ever improve your style is by making a ton of mistakes. And no matter how much advice you try to cram into your head, you won't get everything right your first try.
Trust me. We've all been there.
And the only way to stay the course is to realize that mistakes are part of progress. They are learning opportunities in disguise.
Let me share a couple of mistakes I made as I tried to step up my style. I'll tell you which lessons they taught me. And afterward, I'll tell you how to make your mistakes as painless as possible.
3 Rookie Mistakes That Made Me a Better Dresser
Everyone who has fixed their style has made mistakes along the way. We've all bought items we later regretted buying. But in the end, we became better dressers because of those mistakes.
I hate to sound cliche, but mistakes are the best learning opportunities. And with every mistake you fix, your sense of style is strengthened.
I should know, because I've made every mistake in the book.
Mistake #1: I Forgot that Fit Comes First
Way before I ever got involved in learning about style, I used to wear ridiculously over-sized clothes. I didn't realize it then, but, boy, did I look like a goofball.
So when I learned about how clothes should fit properly, it was like a smack in the face.
My mind was blown thinking about how I did such a basic thing wrong for such a large amount of my life. So you'd think I'd keep it in mind from then on out, right?
Well for the most part, I did.
But at some point, I read a piece of advice to get clothes that match my eye color. This would complement them, and make me look more attractive to the ladies.
And yeah, that sounded pretty enticing to me, so I went searching for a graphic tee that fit the bill. (Yes, a graphic tee. Again, this was early on in my style education, and I was still heavenly into wearing graphic tees. )
After roaming the stores for a while, I found a T-shirt that was the exact blue color of my eyes, and I instantly fell in love with it. I bought it and it quickly became my favorite tee for some time.
Until one day when I put it on and noticed the shoulder seams were hanging way past my shoulders. This prompted me to re-evaluate the T-shirt in front of a mirror again, and I realized it actually fit me terribly.
While the T-shirt complemented my eyes, it made my body look like a formless sack of potatoes.
I never wore it again.
Lesson learned:

Fit always comes first.

No matter how much you like the color/pattern/style of something you're trying on, always check the fit first.

Because without a proper fit, you look ridiculous, no matter what.
Mistake #2: I Mimicked Someone's Look And Assumed It Would Work For Me Too
Another piece of style advice stated how accessories added personality to a look.
And to illustrate this point, they added a picture of Johnny Depp wearing a bunch of accessories – most notably, both wrists full off cuffs, bracelets and other accessories.
So in my newbieness, I tried emulating his look.
I went online and bought a ton of wristbands and bracelets. I bought a silver neck-chain with a pyramid pendant. And I bought a belt that screamed "Look at me!"
I took it to the extreme, especially with the wrist accessories. I grew an odd addiction to those.
I'm not even joking. I must've spent hundreds of bucks on those things. I had more wrist accessories than I could even fit on both arms.
I never wore all of them at the same time, as in the picture below- I had enough sense not to do that, thank god – but I did always wear about six or seven together.
And you know what?
I often felt awkward wearing that many of them.
This quasi-Depp look was totally incongruent with my personality. And I only bought all those accessories for the sake of having them. I only made Depp a role model of sorts, just because he was used as an example. I had no personal connection to his look besides that.
Now, all these accessories are hidden away in a drawer. I only wear a few favorite bead bracelets that I picked up during my six-month stint in Mallorca.
And not just because I like the way they look; but also because they remind me of that time. And when someone notices them, I instantly have a good story to tell.
Lesson learned:

Just because something works for somebody else doesn't mean it'll work for you. When you take advice, apply it in a way that fits with your style and your personality.

And don't buy things just for the sake of having them. Only buy them when you genuinely like them.
Mistake #3: I Didn't Check the Label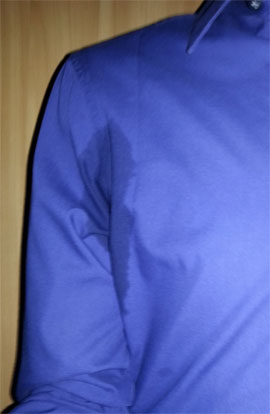 H&M once offered a line of basic shirts that fit perfectly on me.
I knew perfect-fitting shirts were hard to find, and these were only $10 each, so I instantly bought three in white, blue and purple.
I thought I found a great deal that day.
But the following Saturday I learned the truth. I was wearing my new blue shirt out to a packed club. I felt suffocated and had sweat pouring out of me by the bucket load, even though I had never been prone to sweating a lot.
Despite wearing a T-shirt underneath, I had huge sweat-stains under my pits. So, feeling both embarrassed and uncomfortable, I called it an early night. I chalked it up to the club being too busy.
But I eventually noticed a pattern – the same thing only happened when I wore one of those H&M shirts. This didn't make much sense to me since they felt much lighter than my other ones.
So I did some detective work online, and discovered the cause; polyester.
Polyester causes its wearer to retain more heat due to its lack of breathability, thus causing more sweat.
Similarly, I bought a cheap acrylic knit cap and scarf, only to find out they did little to keep me warm.
Lesson learned:

Always check the labels when you try on new clothes, and see what material they're made of. Investing in natural fabrics or blends is usually better than going for the cheap synthetic stuff.
Mistakes Are Opportunities
I've never had a natural instinct for style. I struggled with it for a long time.
And you know what?
I have felt embarrassed when I got something wrong. And I have been worried it would happen again.
Because you never know you're doing something wrong until something tips you off, do you?
And that's the scariest of all – the idea you might make a fool of yourself without realizing it.
Unfortunately, we never realize we're making a mistake, and we usually don't find out until we've made the same mistake often enough.
You just find out one day when you read a new article that opens your eyes. Or maybe you simply catch something in the mirror and you're hit with a sudden moment of clarity.
And when you find out, you may feel embarrassed. But that embarrassment fades.
You dust yourself off and you try again. And some day, you'll look back at those moments, and you'll see how they finally helped you connect the dots. You'll see how every mistake took you one step closer to the look you desired.
Then, you'll realize the only time you were truly making a fool of yourself was before you gave style a shot.
And you wanna know another secret?
Most People Won't Even Notice You're Making a Mistake
Yeah, we're so worried about making a mistake and making fools of ourselves, but nobody really cares when we do – at least, not consciously.
Sure, when you wear flattering clothes, you look more respectable, more professional, more attractive, etc. But all that happens on a subconscious level.
In general, people are accustomed to seeing men dress poorly. And most people are completely clueless when you're making a mistake.
In fact, you may even receive a compliment or two, despite your mistakes.
So stop worrying so much about that.
You have to get out there and be willing to make mistakes. Because mistakes are inevitable. You can't avoid them.
But you can make them less painful.
How to Use "Gateway Clothes" to Make Mistakes Less Painful
Many people will advise you to invest only in top-quality clothes. And I agree that your money is better spent on them.
But when you're a newbie who's used to wearing $15 T-shirts, changing to $50 shirts (not to mention $400 jackets) is a big leap, especially when you're on a small budget.
This leap out of your comfort zone will fuel your fear of mistakes, and restrain you from buying anything. Because you don't want to risk a mistake on something that comes with a hefty price-tag.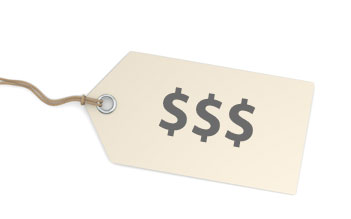 To start taking action, you want to make your next steps as comfortable as possible.
Just like you can smoothly upgrade from casual clothes to dressier clothes so you don't shock your friends, you can slowly upgrade from less to more expensive so you don't shock your wallet.
To do so, you use "Gateway Clothes".
Gateway Clothes are your training wheels. They are the clothes you buy while you're learning to get your style together.
They shouldn't be cheap, but they shouldn't be too expensive. They should be close to what you're used to paying for clothes. Because when you make a mistake, you want it to be on something you can afford to lose.
Use Gateway Clothes to Experiment Before You Invest Top Dollar
You use your gateway clothes to experiment with fit, color, style, etc. You use them to discover what works for you and what doesn't.
And once you figure it all out, splurging on a $400 jacket won't be quite as scary because you'll be more confident in what you're doing. And by that time, you'll already have built a much more respectable wardrobe, so you can afford to save up for higher-priced items.
And by the time you get there, you may also discover that the quality of your gateway clothes is perfectly acceptable; I still wear plenty of mine.
See Mistakes as a Part of Progress
Mistakes are part of progress. You don't learn to shoot hoops from watching basketball games. You don't learn to drive from watching your dad. And you don't learn to dress better from sitting behind your laptop and reading articles on style.
Mistakes are part of progress. You have to remember that you want to fix your style, which means the way you currently dress is unsatisfying. You want to fix your style, which means every bit of progress is a step in the right direction.
Mistakes are part of progress. You may make a mistake on the next shirt you buy, but I bet it'll still be better than what you're currently wearing.
When you learn how a shirt should fit and you go out and get one, you take a huge step forward. The shirt may have other issues, but it's still an improvement.
The alternative would be to wait until you figure out everything else, which would keep you in ill-fitting shirts for a good while longer.
You're never wasting money as long you're improving. And you won't get everything perfect on your first try, no matter how much research you do.
Go Make Some Mistakes of Your Own And Come Out a Better Dresser
Everyone who has fixed their style has made mistakes along the way. We've all bought stuff in the past that we wouldn't buy now.
But we only know better now because we made those mistakes. We learned to dress sharper because we kept trying in spite of them.
And now I want to help you do so.
I want to help you, but you're the one that has to take the plunge.
You're the one that has to move forward.
You're the one that has to try.
So start trying … Today.
This was a Guest Post by Robert van Tongeren, who is currently writing a step-by-step Beginner's Guide to Dressing Better, because he knows how hard it can be when you're a newbie. Join his launch list to get free sample chapters sent to your mailbox and receive a launch discount when the guide goes live!